This may help out some of you that don't know the steps to take to install the bravada shaft and tube. I compiled a bunch of info from this site and from others and saved these steps and info below. Hope this helps.
I took this step by step from another thread from this site. it helped me alot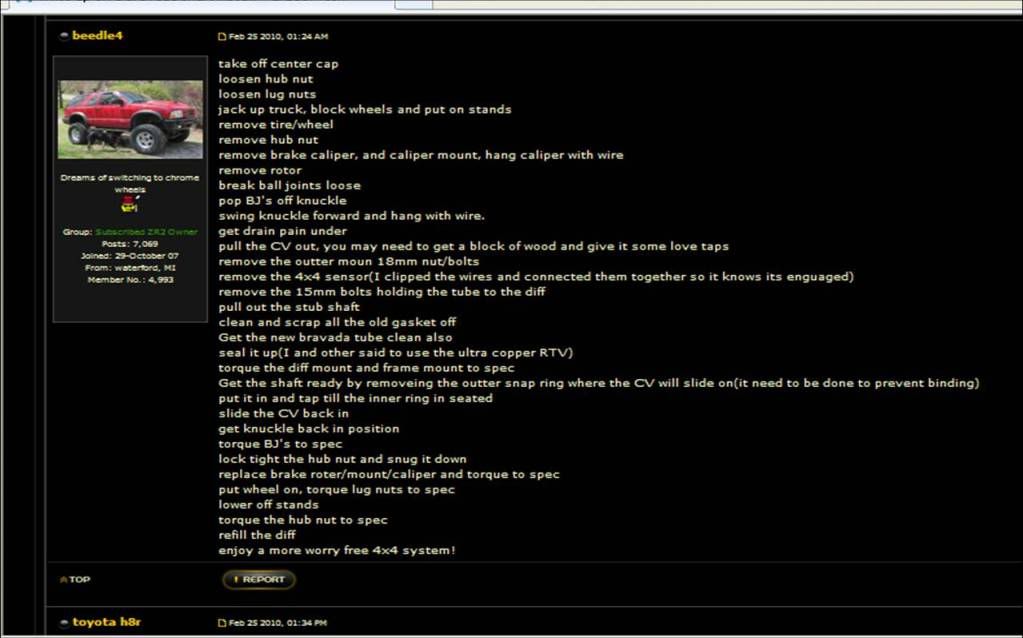 Also from the same thread I downloaded this image of what the diff should look like after the stock 4wd stuff was removed, and what it should look like before you install the bravada assembly.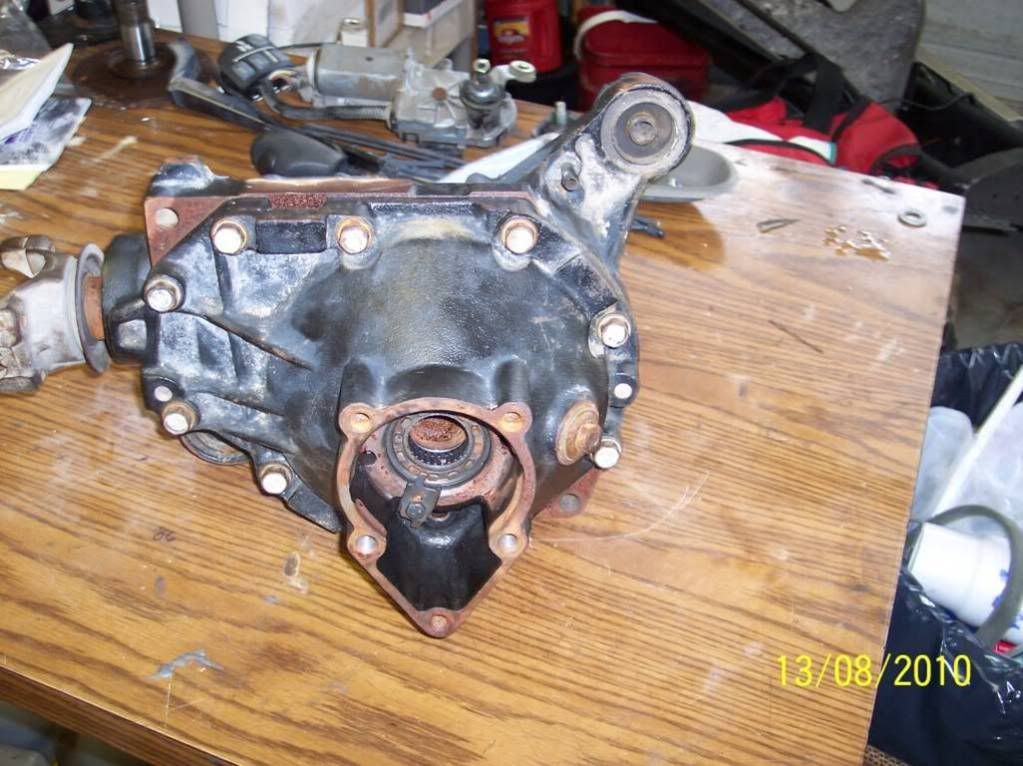 This image is a schematic of a stock 97+ S10/Sonoma front differential.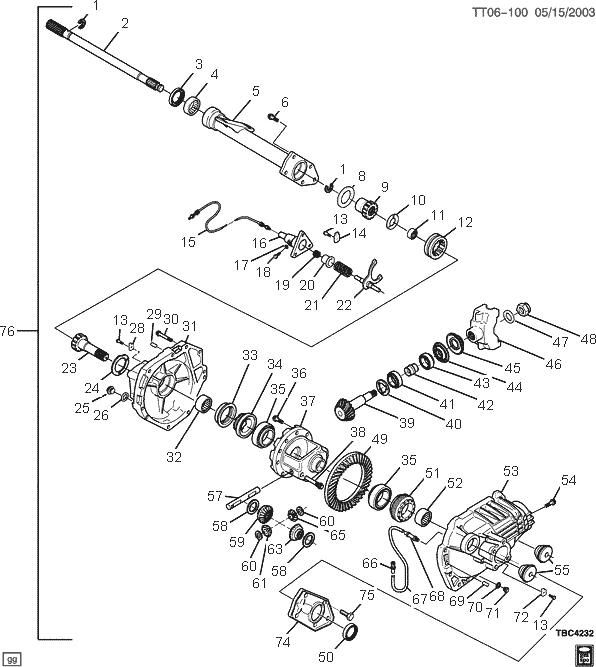 This image is a schematic of a stock 97+ Bravada front differential.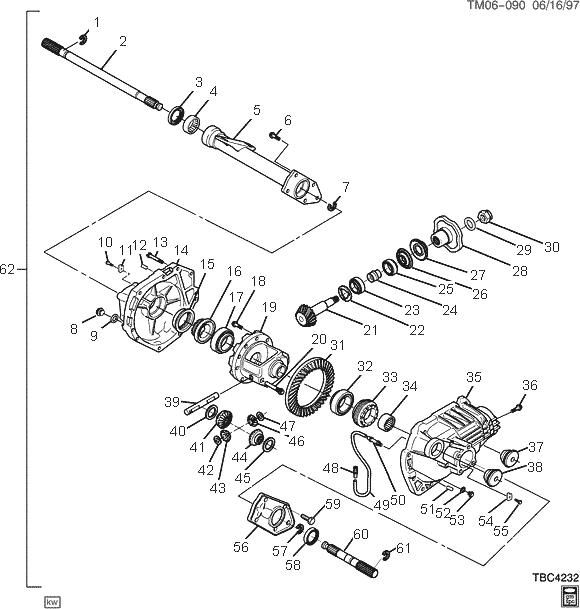 When I got into it I didn't end up removing the shock or hub assembly, but in case you do here are the torque specs.
Hope this helps. And I thank all that originally posted the info that got my truck running again.