This is not a how too. just a little info to help get you started.
1st pic is of the cluster with engine running.
The warning lights that need to be remove are the ABS, Air Bag, and Brake!
2nd pic is of the clips that hold the circuit board. the ones in red are the ones that hold the board the ones in yellow don't do crap do not screw with em. You can slowly work the board up just take your time, be very careful when prying between the board and the tray there are lots of small parts under the board you could screw up! So watch what your prying on.
3rd pic is of the tray. You can see the prongs that stick up that hold the board on.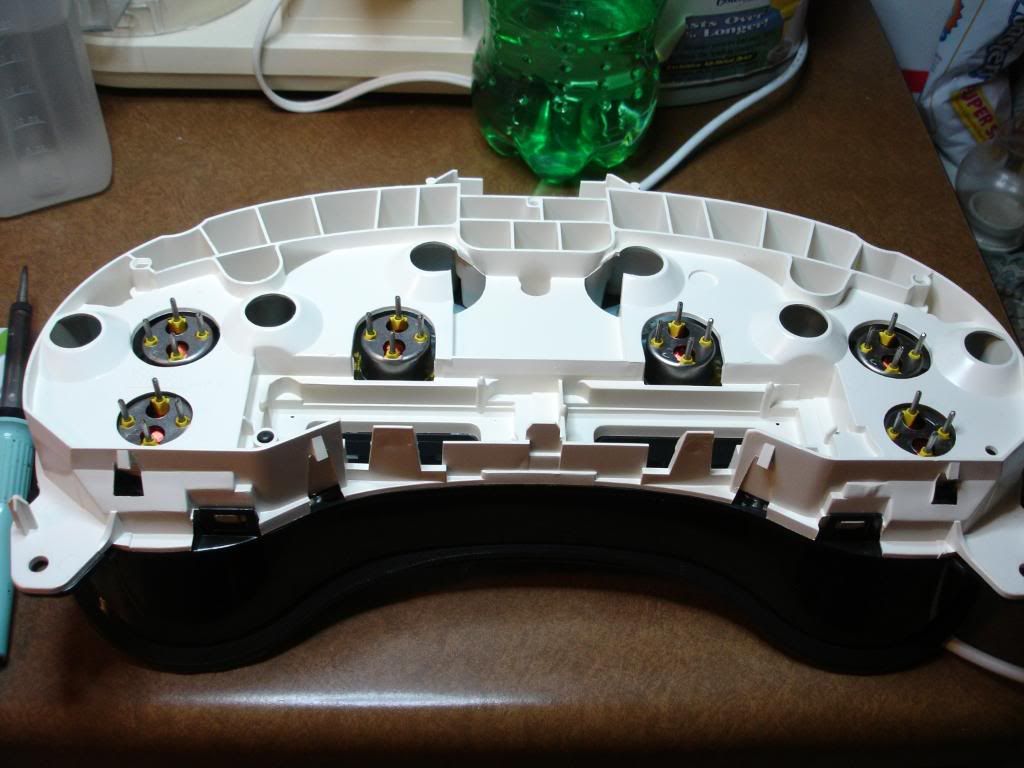 4th pic is of the front of the board with the lights already removed.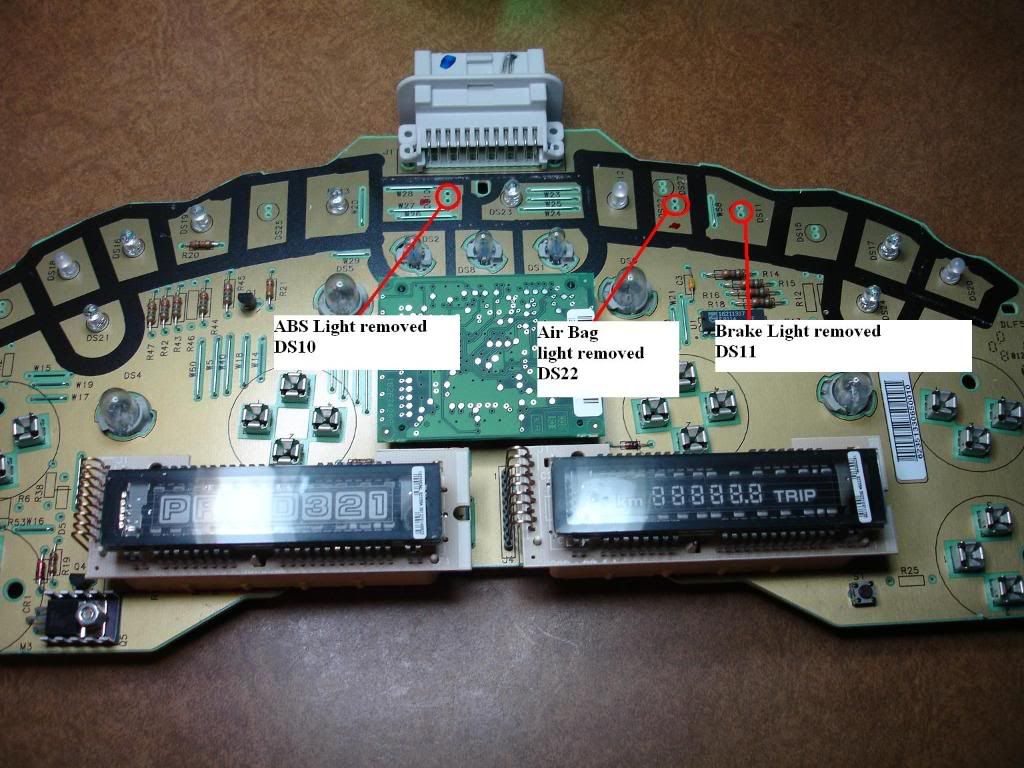 5th pic is of the back of the board with the lights already removed.
6th pic is of the instrument cluster re-instaled with engine running. Look no more warning lights!
I hooked up my scanner and checked for codes as well, None was found.
Hope this helps you!