I was very lucky to have Bill (gogogadgetbiker) looking out for me, He told me that Courtney (Redneck Yankee) was looking for one buyer to take both his axles and all of his wheels off his hands..
Link to Rednecks Thread
I became that buyer!!!
I now am the pumped up owner of both his axles and all five rims and tires.
The front is a HP D44 with 4.88's and a locker, The rear is a GM 10 bolt, with 4.88s and a locker. Tires are 36x13.50 Irok's..
Also got lucky and was able to get Bills T-case out of his truggy..
I plan on using the same set up that Courtney used, same leaf springs on up..
I still need to buy a bunch of parts, Leaf springs, Shocks and a crap load more… I have a list but it has been changing a bit, So After I fine tune it I will post it up.
I would be very uncomfortable if I was the one doing this by myself, but having Bill and his shop doing a lot of the fab work on the frame and X-members, I am not worried at all.
Not really knowing what I am doing and not knowing all the little tricks I think it was a wise move for me just to let Bill help me out!
I am looking a having the major work done late this year or next spring. Money and parts on hand will have a lot of say in how this all goes down… Also what Bills got cooking will also play a large part in this as well…
Here is the pics of what I have right now.. It not a lot but it's some of the major ones!!!!!!!!!!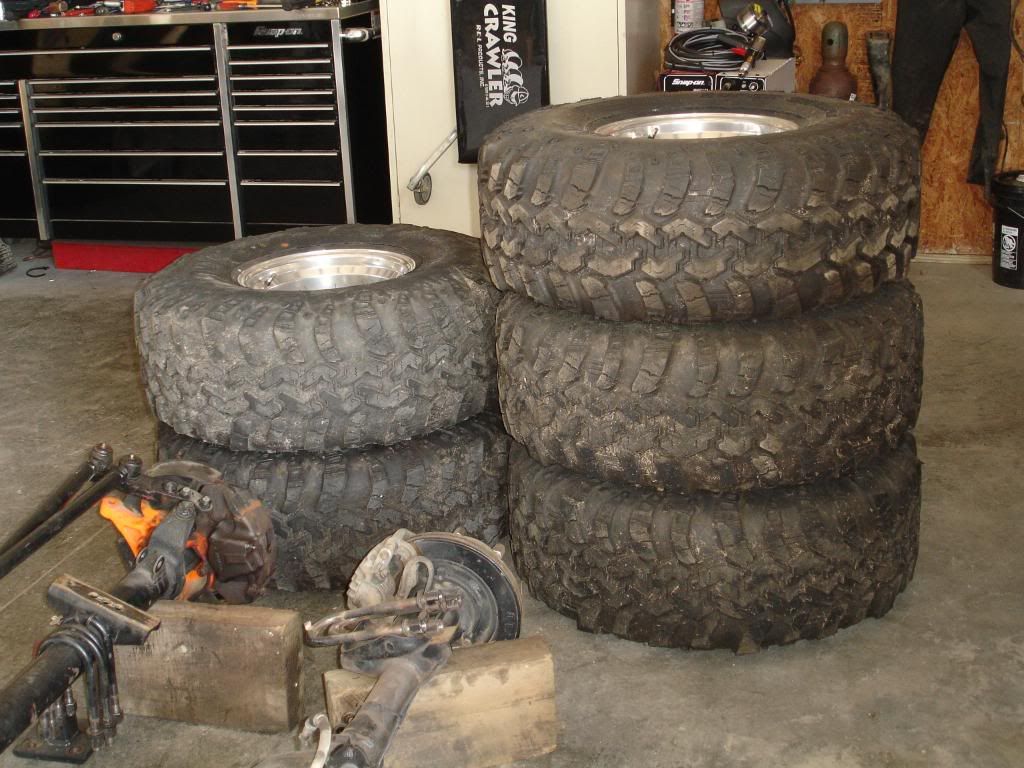 Edited by Crusty, 10 November 2009 - 06:26 PM.